All professionals at Ammari Dental maintain the highest levels of accreditation and pursue ongoing education to stay abreast of the latest trends in the medical field. Read on to learn more about our staff's experience and training.
Dr. Raed Ammari DDS
Dentist in Aurora, CO
Ammari Dental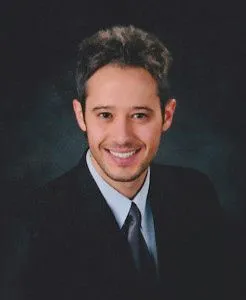 Dr. Raed Ammari is a caring, gentle and knowledgeable dentist. He and his friendly staff will take the time to listen to you and answer all of your questions. They are dedicated to giving you the comprehensive treatment that you need in a caring and relaxing atmosphere. Ammari Dental is a full service family dental office, with services including preventive and restorative dentistry.

Dr. Ammari strives to make sure that the patient's goals are met. Since so much of our self-esteem is tied up in our teeth, he believes that administering treatment quickly and getting patients to a better place with their teeth should be the goal. "I am not really helping a patient by treating them more slowly. We can address several issues in one appointment, rather than dragging out the treatments for months. We try to get people in the office right away and we really listen to what they need. If there is a problem that can be fixed, we fix it right away while the patient is there in the chair," said Dr. Ammari, adding that making the patient wait for another appointment is often not necessary. Dr Ammari is proud of his treatment philosophy and of his staff. "We have created an environment that puts people at ease, and the staff is a big part of that. Our people listen, and make the patients feel comfortable. Our office is friendly, warm and fun, and I try to keep the staff excited about their work." Additionally, since some dental treatments can be more expensive, Dr. Ammari offers financing through CareCredit, with affordable payments plans. He feels that cost should not prevent a patient from moving forward with their care.